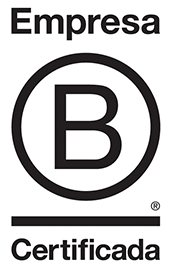 We are a certified B Corp and this year we continue us re certification.
What is the main problem that Todo Accesible seeks to solve?
Currently the population with disabilities according to INEGI figures are almost 21 million people in Mexico and 15% worldwide (WHO and WB), we also add families, elderly people, temporarily injured, children and pregnant women, which gives us as a result at least 28 million people in Mexico that require that the spaces whatever they are guarantee accessibility for all. This will be achieved by breaking down architectural, urban, cultural, language, transportation, etc. barriers.
How does Todo Accesible solve social and environmental problems?
Todo Accesible is a B corporation that cares about its environment, financing restoration projects and construction of homes for people who need it, also addressing problems in urban spaces and with society such as social programs, improvement of urban space that has been forgotten by the authorities.
Motivating practices such as recycling and the use of technologies that reduce environmental and energy impact.